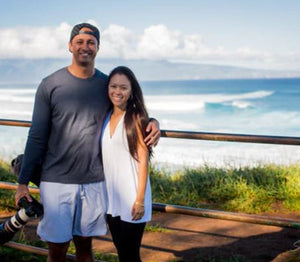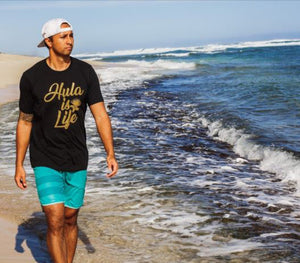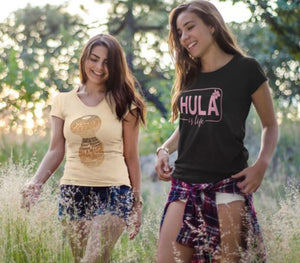 Hula is Life
ウェリナ・マイ,
私は、フラとハワイを愛する世界中の人々が集うライフスタイルブランド「フラ・イズ・ライフ」のオーナー兼創設者、ゲイブ・スペンサーです。私のフラへの情熱は、2010年にKe Leo O Laka I Ka Hikina O Ka Lāに参加し、クムフラのカレオ・トリニダッドから学んだときに始まりました。フラの基本が全くできなかった3ヶ月後、初めて出場したメリーモナークでラインを作り踊ることができました。それ以来、私はフラを披露し、世界中を旅し、他のフラダンサー、クム、ミュージシャンとつながり、友情を築くことができました。
フラの世界では、「フラは人生」という言葉がありますが、フラを踊る多くの人が、この言葉がいかに真実であるかということを共感してくれています。だからこそ私は、フラ、ハワイ、そして私たちの文化のあらゆる側面を体現するデザインを生み出し、どこにいてもフラへの愛を表現し共有できるようにしたいという情熱を持っているのです。
私は、ほとんど一人ですべてをこなしています。でも、素晴らしいフラの友人や家族がいて、常にブレインストーミングのプロセスで助けてくれています。Hula is Lifeは、プリントオンデマンドのオンラインショップです。デザイン、熱プレス、配送ラベルの作成など、すべて自宅で行っています。
COVIDのおかげで、私はよりブランドに集中することができ、フラの世界に最高品質のブランドを提供し続けるために、すべての時間とエネルギーを注ぎ込むことができるようになったのです。
Welina mai,
My name is Gabe Spencer, owner and founder of Hula is Life clothing apparel, a lifestyle brand joining lovers of hula and Hawaiʻi, across the world. My passion for hula started in 2010 when I joined Ke Leo O Laka I Ka Hikina O Ka Lā and learned from Kumu hula, Kaleo Trinidad. After 3 months of not knowing how to do any hula basics, I was able to make the line and dance at my first Merrie Monarch competition. Since then, I've been able to perform and travel the world, as well as connect and build friendships with other hula dancers, Kumu, and musicians.
In the hula world, the saying "hula is life" is a common one and a lot of people who dance hula can relate to how true this saying is. That is why I have a passion to create designs that embody all aspects of hula, Hawaiʻi, and our culture so that we can represent and share our love for hula from wherever we are.
For the most part, I am a one-man shop and do everything on my own. But I have wonderful hula friends and family who continuously help with the brainstorming process of it all. Hula is Life is a print-on-demand online store. I design, heat press, and create shipping labels all from my home.
       COVID has been a blessing in disguise because it has allowed me to focus more on the brand and put all my time and energy into it so that I can continue to provide the best quality of a brand for the hula world.